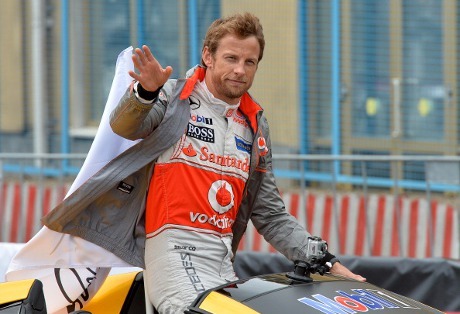 Budapest – McLaren racer Jenson Button calls Hungaroring circuit as a special place for him. But consider the situation now, he was reluctant to put the target is too high for the weekend.
Since career in F1 in 2000, Button could only win the first in 2006. He reached for the Hungarian Grand Prix when racing for Team Honda. Another victory in Hungary achieved Button in 2011, when he was driving for McLaren. Nicks it was no less special for the British driver.
"Circuits great, great place. I have many fond memories of the Hungaroring, of course, because here I won my first race in 2006, which is very full of emotion and seem far away now! I also posted victories in the 200 race there in 2011, "said Button in F1's official website.
"It was a day in which all goes smoothly, the car drive like a dream, and I could win. Every F1 victory in the special, but that's one of my favorite days," he continued.
On weekends he would go back to driving at the Hungaroring race series 10th season in 2013. 10th in the standings this season, with the best performance one finish in the top five, Button seemed not expect much.
"Of course a win in 2013 will be difficult, but I really think the team is currently working hard. In Germany, the use of our tires, strategy, and management of the race running as it should."
"It would be good if we can get a car with better rates to be more competitive with the leading rider, but at this time we can be satisfied with the best efforts in qualifying and the (race) on Sunday afternoon," he said.