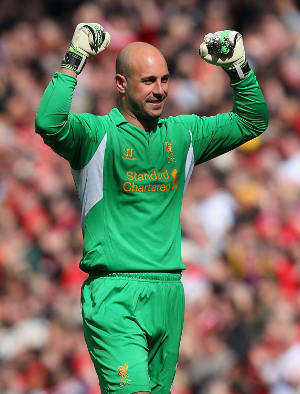 Naples – Transfer Gonzalo Higuain and Pepe Reina soon completed by Napoli after both players pass the medical tests. To then Higuain and Reina will be introduced to the public next Monday.
This certainty was announced the president of Il Partenopei, Aurelio De Laurentiis, via his twitter account. Higuain himself purchased with a tag of 37 million euros from Real Madrid on loan for a season while Reina of Liverpool.
"Higuain and Reina has passed a medical and will soon be joining this team," De Laurentiis said as quoted by Football Italia.
Move the top two players that would have lead to enthusiasm in all elements of the club ranging from brass to fans. Moreover Napoli Serie A team so the most active in the transfer market this shop.
Before Higuain and Reina, Napoli are now handled Rafael Benitez had already been bought Jose Callejon, Dries Mertens, Rafael Cabral, Raul Albiol and Pablo Armero.
These six players will then be formally introduced to the public San Paolo earlier this week or next Monday (29/7), coinciding with a friendly counter Galatasaray.
"On Monday we will celebrate tomorrow afternoon massively in San Paolo. You will be able to see the other new players as well," he continued.
"You'll get to see the new jersey, new club anthem and cheerleaders met Napoli. Napoli-Galatasaray will be a great night and always remembered in the history of this club."
"Kam can say that we've worked hard, but we will not stop here! Forza Napoli always!"