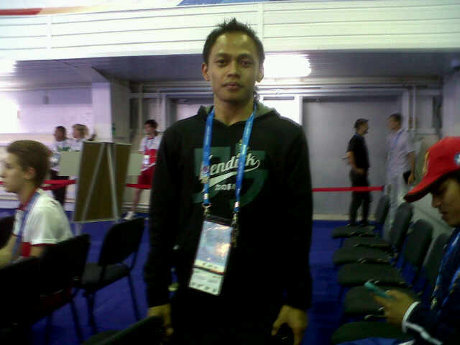 Contribute Weightlifting Silver One for Indonesia in the Universiade 2013
Kazan – Until the 10th Universiade championship in 2013, Indonesia has to get a silver medal. Medals were donated from weightlifting branch.
Universiade is a championship fight for a lot of sports like the Olympics. The difference is, the athletes who competed here are the students.
In 2013 the event was held in the city of Kazan, the capital of the Republic of Tatarstan, Russia. President Vladimir Putin was officially opened on July 6, 2013 and contesting 27 sports, including rugby 7, soccer, swimming, volleyball, beach volleyball, chess, weightlifting and badminton.
In 2013 Kazan Universiade in particular also competed typical folk wrestling Tatarstan "Cyrus" who competed for the first time at the Universiade.
From 6 sports that followed, the new Indonesia won one silver medal from weightlifting 56 kg branch on behalf Surahmat Suwito. These achievements to repeat the success in the Universiade Shenzhen 2011.
"University Students Abulyatama Banda Aceh is back to repeat his performance at the Universiade Shenzhen 2011," said Indonesian Ambassador to the Russian Federation and Republic of Belarus Djauhari Oratmangun release received detikSport.
Surahmat silver medal with a total force obtained weighing 250 kg, 16 kg lighter than the gold medalist from China. Class 56 kg bronze medal won by athletes Moldova with 246 kg total force.
"Although it has not managed to get a lot of medals, but the Indonesian team could learn quite a lot from Kazan Universiade 2013. Particular how the Russian government to prepare all facilities and of course all athletes prepare seriously to buy almost all the medals in all sports," said Oratmangun .
Kazan is no half-and-half to host Universiade this year. They not only freshen up, but also primp.
Kazan city faces filled with flowers which were scattered in every corner of the city, really liven up summer in Kazan – which is pretty well known in the summer.
New facilities are also built specifically for the success of the Universiade Kazan 2013 Universiade Park, among others, the construction of which was opened officially on July 4, 2013.
Universiade Park is the center of the ongoing cultural activities that a side event of the Kazan Universiade 2013, where participants Kazan Universiade and the community can enjoy a variety of entertainment from rock music to the famous circus "Cirque Du Soleil" is performed every night during the Universiade Kazan 2013.
Universiade itself will be closed on 17 July. So far, Russia still leads the medal table with a record 102 gold, 54 silver, and 48 bronze. While Indonesia is in the top 46 contestants from 162 countries.